Rediscover what's possible as you access the secret to a better way of being. With a proven method that gives you back the control to become the best version of yourself, and begin living your best life, again, now, today!
Search by issue or condition
Give the gift of relaxation and emotional freedom to the people you love and care about the most. Gift vouchers are available for single or package sessions.
Show someone you care today!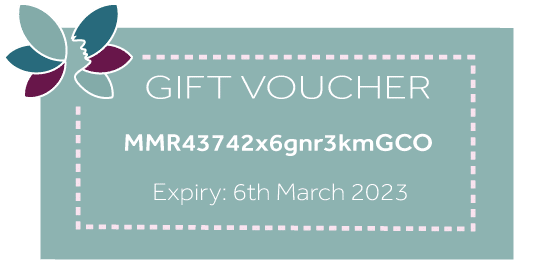 Self-hypnosis for success
Self-hypnosis is the altered state of consciousness that can be reached by using professionally produced self-hypnosis audio sessions. Self-hypnosis is a useful technique in weight loss, quitting smoking, developing self-confidence, and conquering anxiety. Self-hypnosis or self-narration is also a non-invasive procedure, a therapeutic approach, or the product of an in-clinic or in-home self-help hypnotic state. This procedure allows people to change their minds by introducing positive suggestions, redirecting neural pathways, which creates fast, effective change.
In the past, self-directed autosuggestion was used to treat many phobias, including fear of childbirth, quit smoking, or stress-related incidences. Autosuggestion has recently been adapted as a powerful method for treating common anxieties such as childbirth anxiety, postpartum depression, and fears related to public speaking. In the Norwest wellbeing clinic, hypnotic techniques treat clients suffering from a wide range of issues.
During a self-hypnosis session, our qualified, accredited clinical hypnotherapist will guide you through a relaxed state of concentration by creating a relaxed mood. During this time, the hypnotherapist will introduce a variety of phrases or words as suggestions. The phrases or words are introduced one at a time, allowing the client time to construct the desired association mentally.
As a clinical hypnotherapist, I often recommend that clients purchase and start the self-hypnosis process as a way to experience what a hypnotic experience is like and how hypnosis can help. When you are confident hypnosis is right for you then book a face to face or online appointment.
To get started with Self-hypnosis begin by setting a relaxing and reassuring environment. Setting the mood is important because it allows the client to prepare for the experience of hypnosis mentally. The setting should be comfortable, safe and relaxing. The use of music, scents, and lighting for some are also helpful in preparing the environment. But optional, not essential. When the atmosphere is set, the hypnotist will begin to suggest positive suggestions during the audio session.
The most common conditions treated using self-hypnosis techniques involve fears, anxieties, phobias, and weight loss. Self-hypnosis's nature is a very effective option for people with sexual issues by successfully removing the session's face-to-face aspect and eliminating embarrassment.
The term "self-hypnosis" has been used to refer to any process that allows a person to relax and enter a relaxed state of mental relaxation. There are many different self-hypnosis techniques, but the most popular hypnosis is a trained hypnotist, usually a psychotherapist, providing hypnotic suggestions. This form of treatment is typically used to treat conditions that can negatively affect the sufferer's ability to live a normal life.
Learning self-hypnosis techniques may be beneficial for people experiencing anxiety, wanting to use self-hypnosis for weight loss, or quit smoking but cannot overcome it through traditional means. Through self-hypnosis, stress can be dealt with so that it is more manageable. The client's emotions are brought under control, and he or she can feel more in control of his or her own life. This can reduce the amount of frustration and anxiety experienced, which can improve a patient's quality of life.
A skilled therapist can help a person enter a hypnotic state using safe, gentle, and therapeutic methods. During this state, the hypnotherapist will often suggest that a patient should visualise a relaxing experience. The visualisation of relaxing thoughts and images can help focus and redirect energy away from feelings of panic, fear, and worry. During this time, the therapist will provide helpful hypnotic suggestions.
When using self-hypnosis, it is essential to research quality well-structured sessions. People often search for self-hypnosis by the price, but there is a considerable risk if they cannot verify the therapist's quality and qualifications that created it. You should find a qualified psychologist who is willing to work with you. Many psychologists offer private sessions to teach patients how to use self-hypnotic suggestions. If you suffer from stress or have difficulty falling asleep, you may benefit from learning self-hypnosis techniques.
In the past, people used trance to help them solve their problems. Researchers have found that using a hypnotic state to teach self-hypnosis can also help address phobias, addictions, and fears. For instance, if you are experiencing anxiety about giving birth or having a positive pregnancy. Self-hypnosis is an excellent option.
Like most hypnosis, self-hypnosis techniques work by training the mind to respond to specific suggestions. For instance, to teach yourself to meditate, you would direct your mind to imagine a white noise sound, such as the sound of ocean waves, falling on your shoulder. You would focus your attention on this sound and relax. This "white noise" command alone is not enough to establish a self-motivated state. A yes subject must also make suggestions to himself throughout the meditation process.
There are many areas where you can apply self-hypnosis principles, whether you want to quit smoking, lose weight, or address other issues. Self-hypnosis is a powerful therapeutic method that offers a unique opportunity to help people overcome problematic behaviours and improve their lifestyles. The fastest way to master self-hypnosis is through the guidance of a trained, professional hypnotherapist who will provide you with an audio recording to help you practice self-hypnosis. You can begin your journey to hypnotherapy quickly and easily using the online resources from Norwest Wellbeing.